| | |
| --- | --- |
| Name: | Caribic C (premium award.) |
| Color: | dark-brown |
| DNA-Test: | |
| Born: | 10.04.2011 |
| Race: | Deutsches Reitpferd (ZfdP) |
| Stick measure: | approx. 168 cm |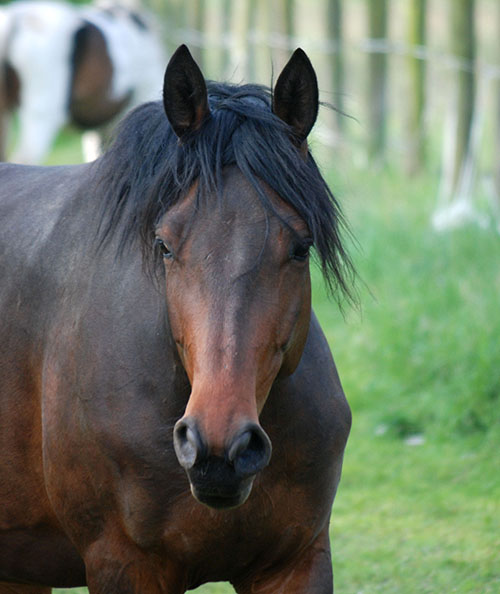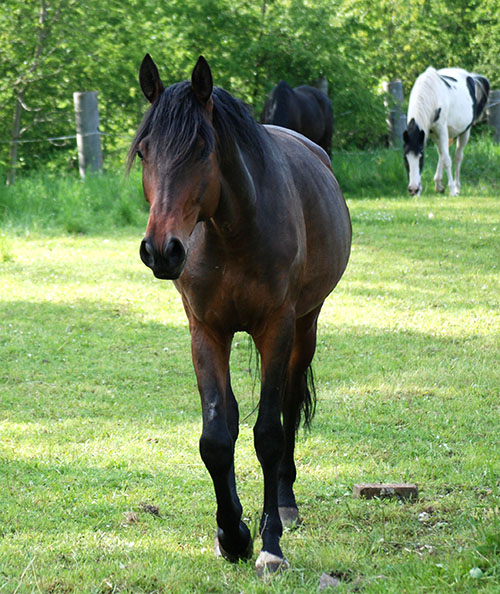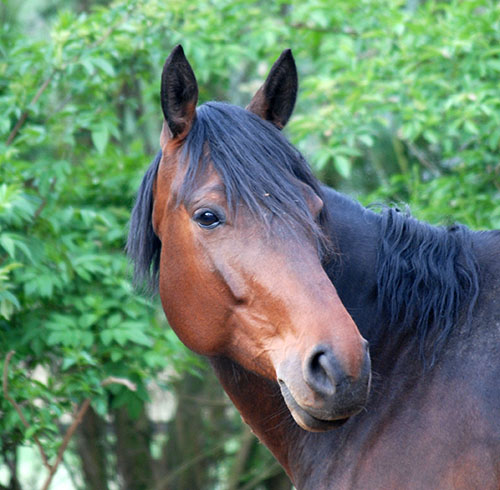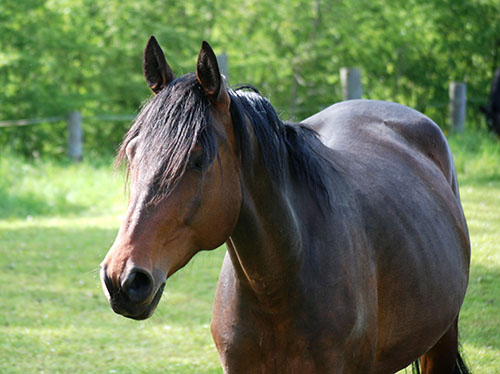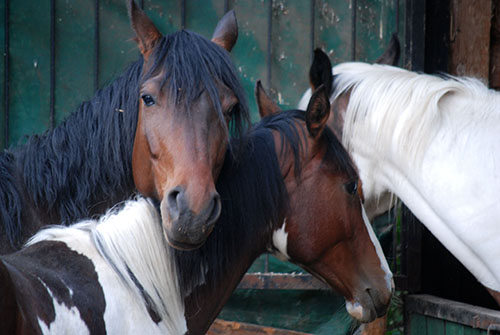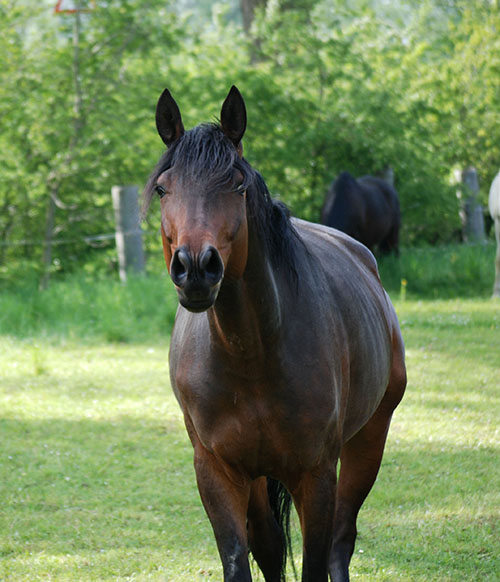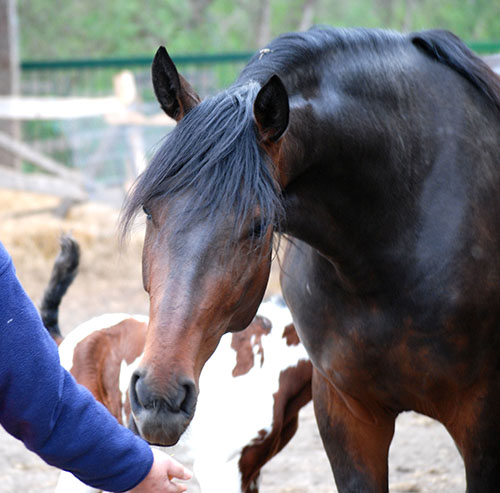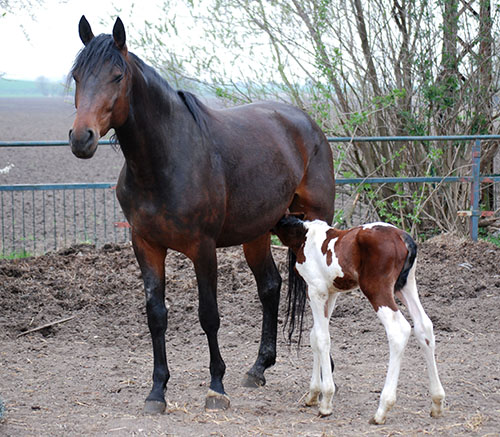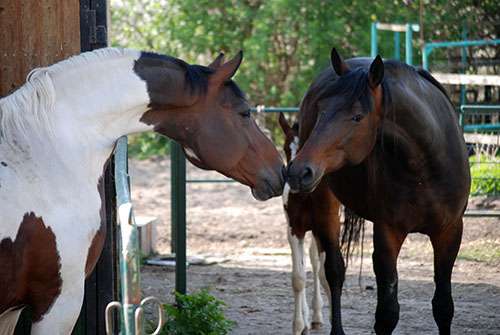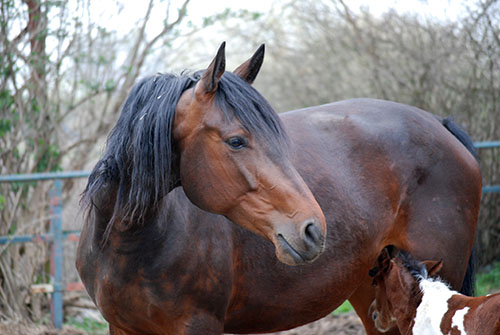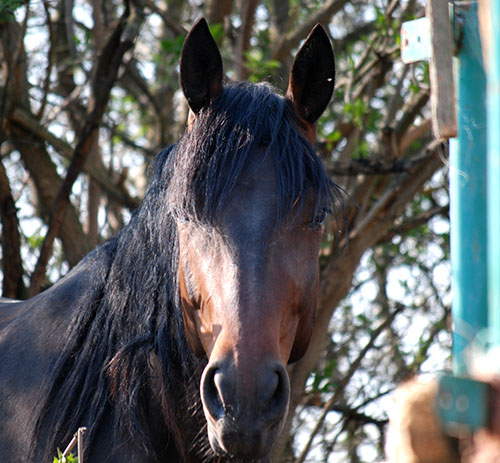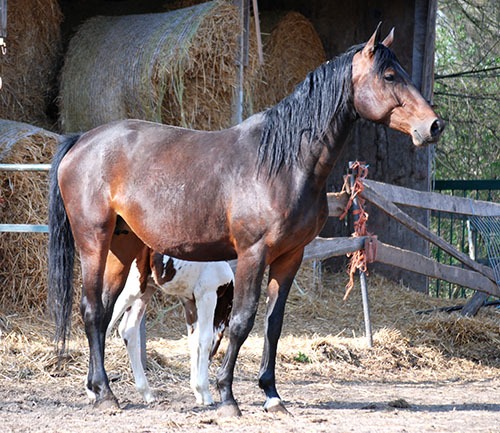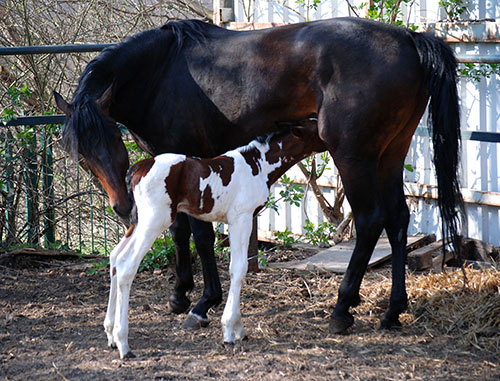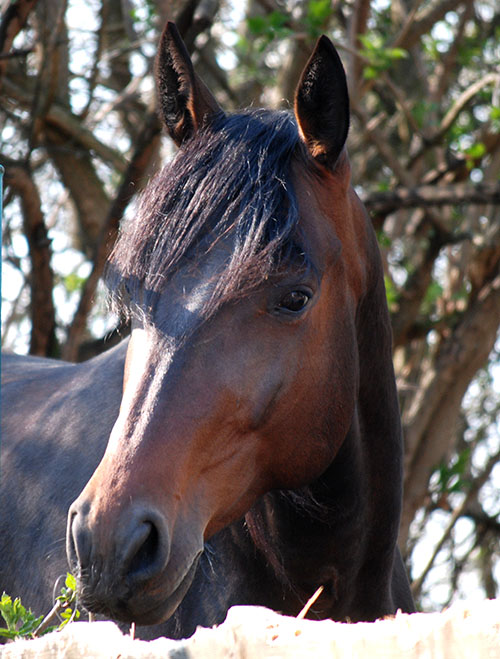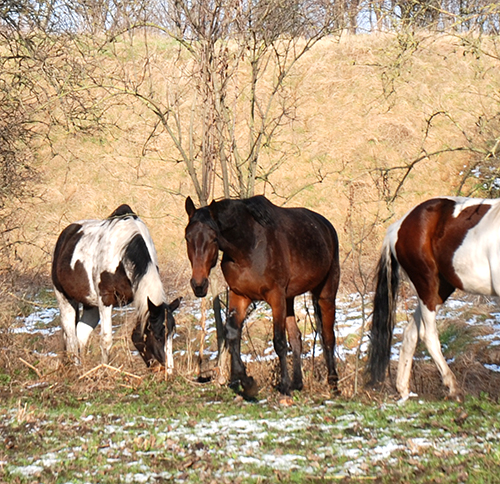 5 years old (photos: Y. Cybulla)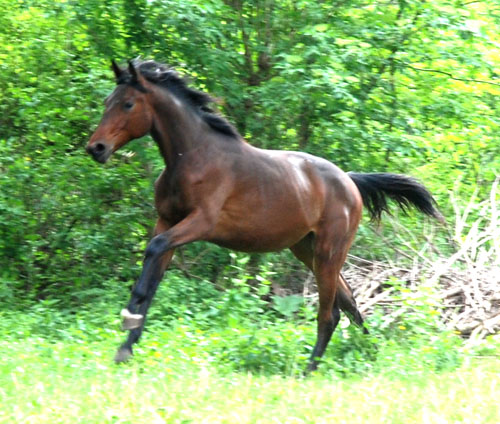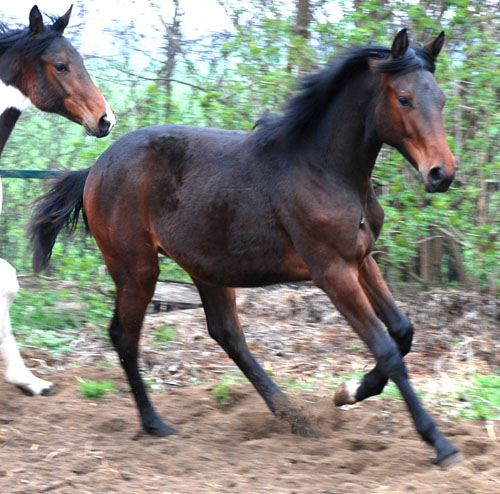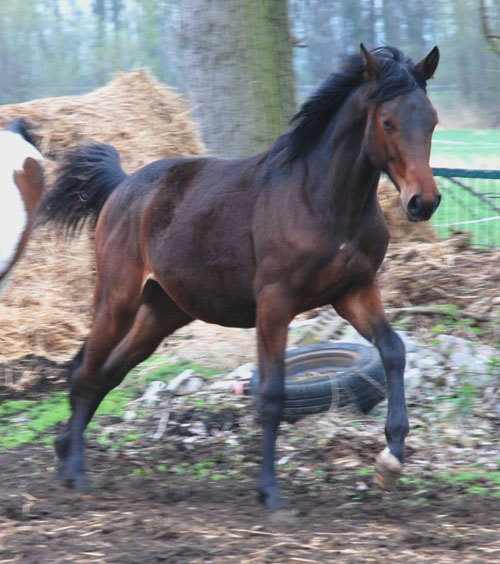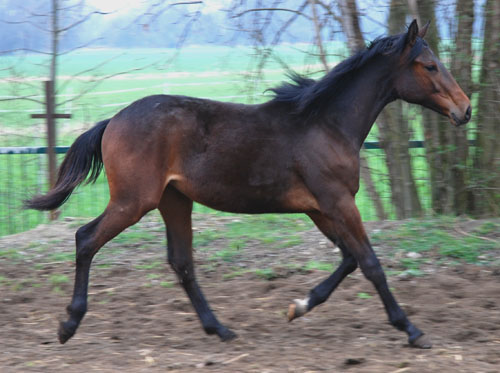 Caribic C, 1 year old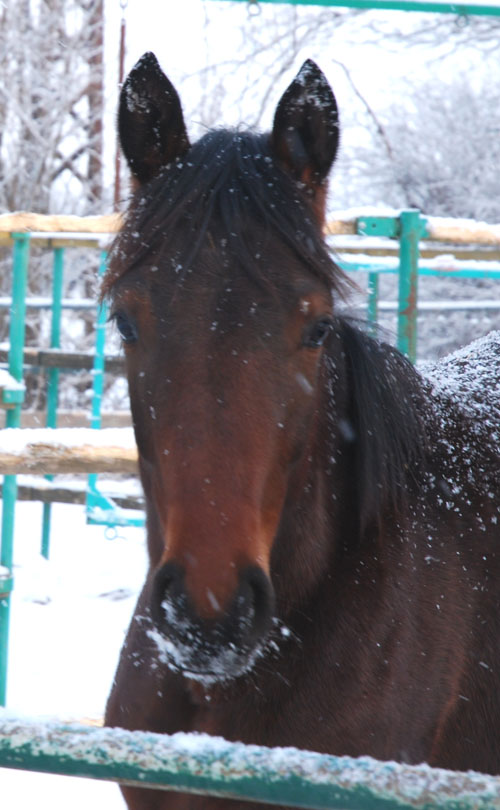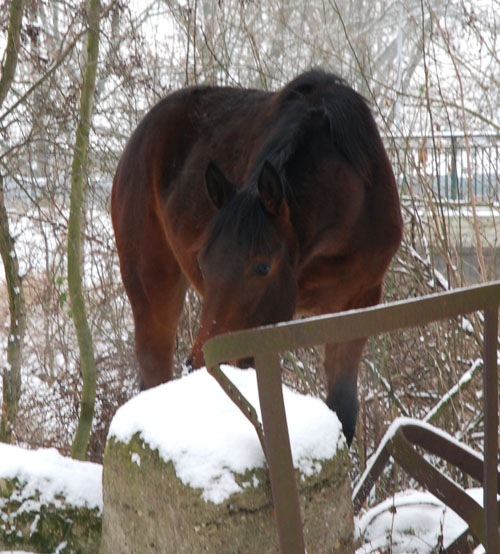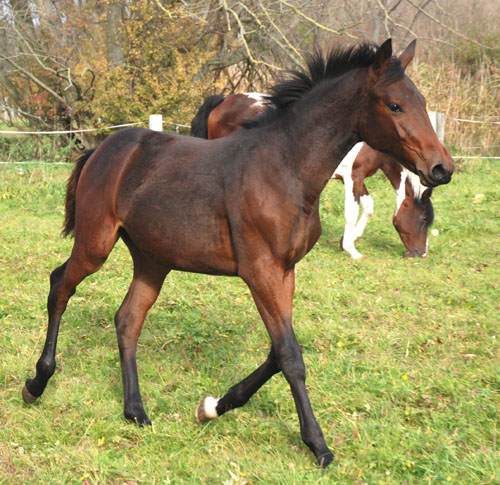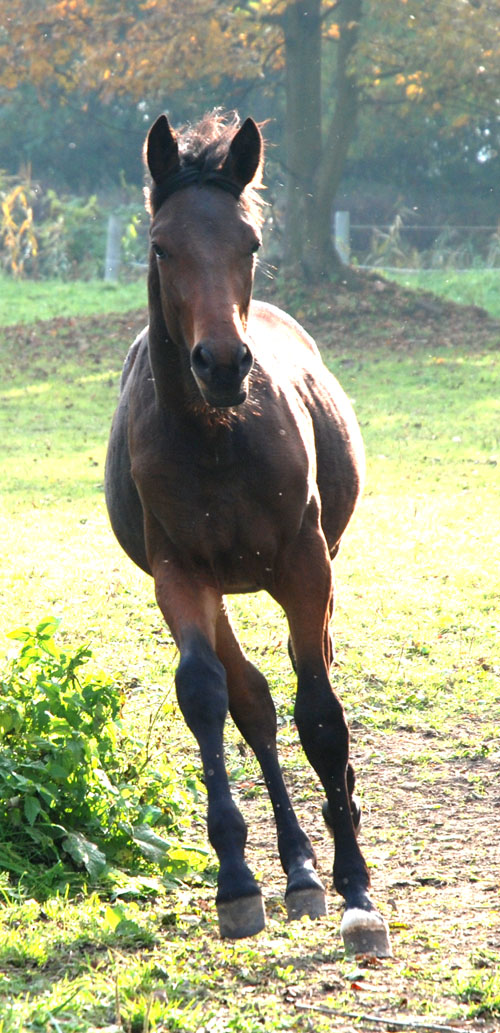 Caribic C 10/2011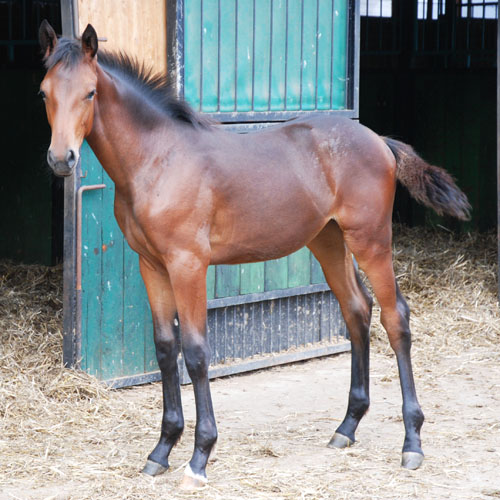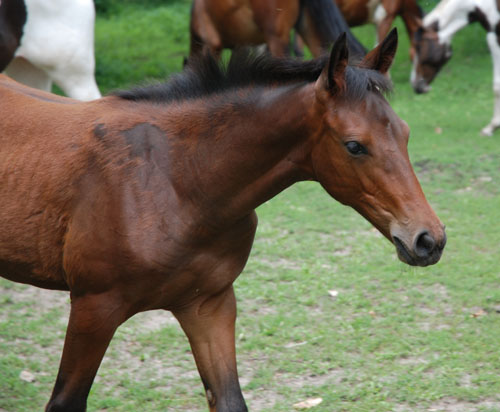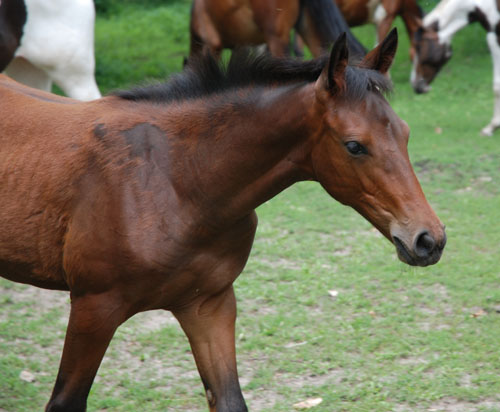 Caribic C, 3 mon. old in July 2011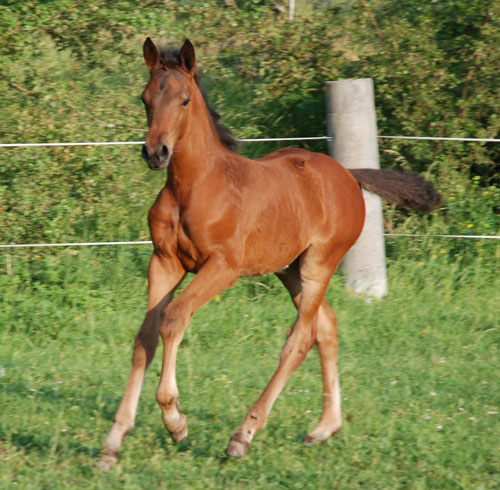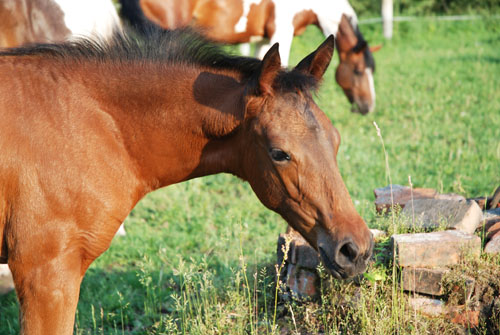 Caribic C, 8 weeks old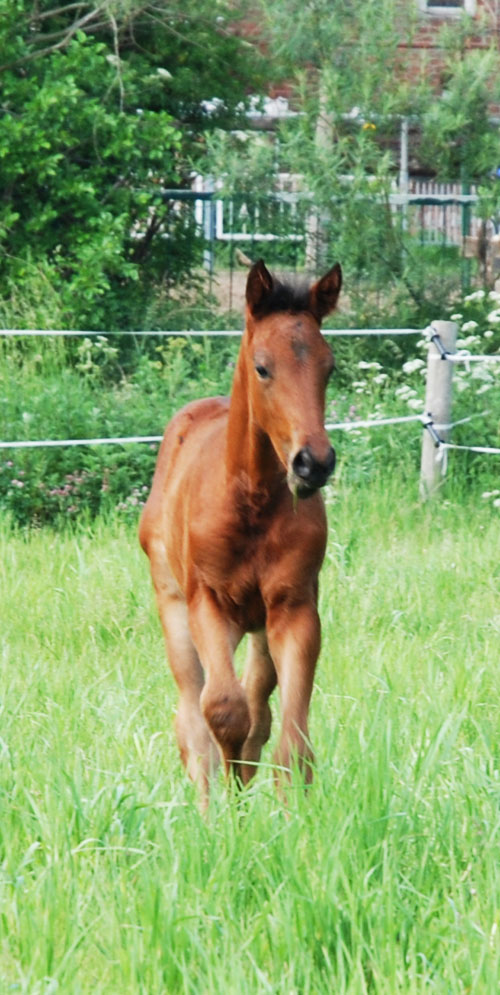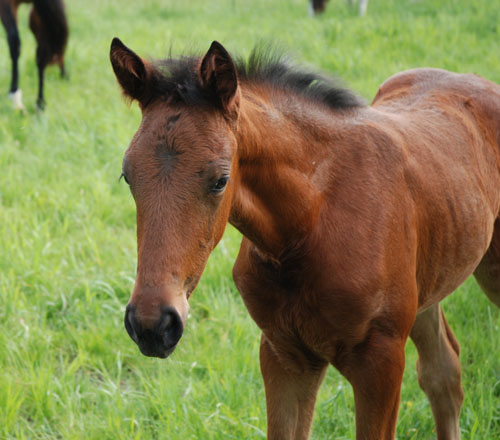 6 weeks old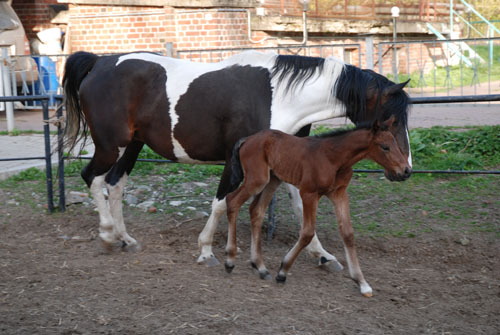 12 hours old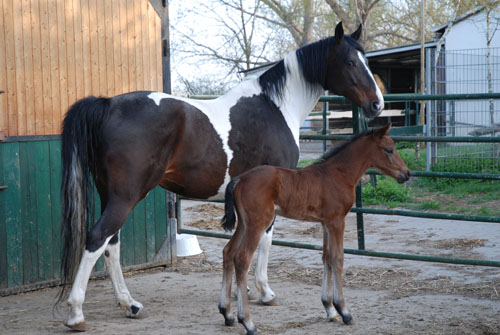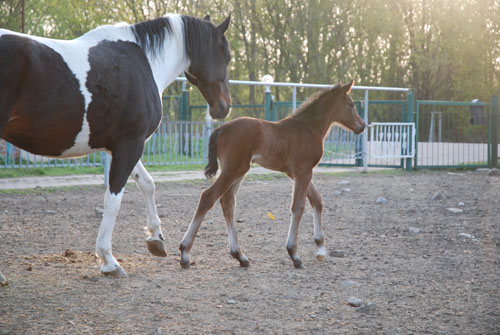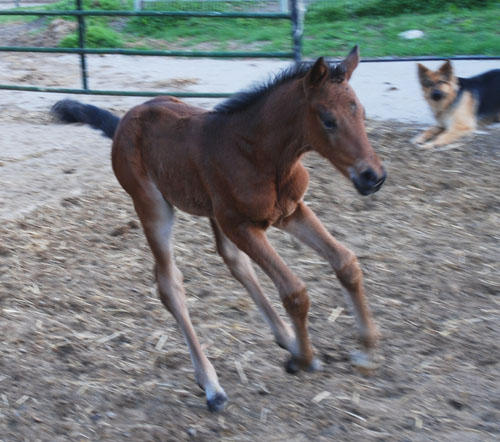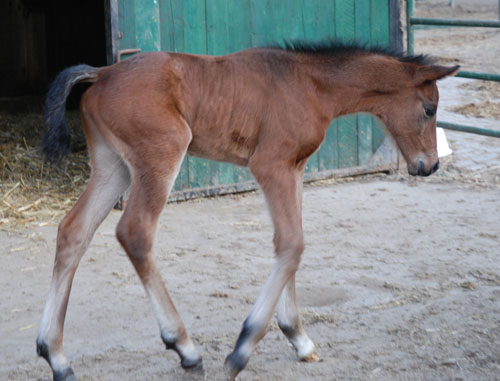 Caribic C 4 days old

Would you like more informations about "Caribic C" an its descent?
"Caribic C" was born on sunday, 10.04.2011, in Etgersleben. It is the second foal of my broodmare "Nike".

"Caribic C" is a direct daughter of the Trakehner black white tobiano stallion "Camaro" (stick measure 171 cm). Their grandfather is the unfortunately much too early deceased elite stallion candidate "Le Duc", a noble Trakehner stallion in a dark-fox-painted jacket and a son of the elite dressage stallion "Anduc" from the Trakehner mare, league of "Pregel". "Le Duc" was victorious in dressage to german class S.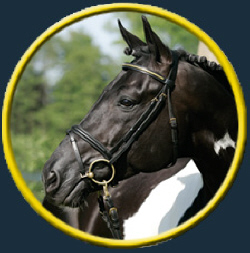 "Camaro" comes out of the well-known mare "Colored Beauty" (one of the line founder inside the Trakehner breed on the island Föhr) and goes thereby back on the probably most successful multicolored Trakehner pinto-line of the stallion "Cornelius". "Camaro" was finalist with the Bundeschampionat of the 5-years old military horses in the year 2002 (for this also qualified in 2003 - 5th place) as well as victoriously and high-placed in dressage, jumping and versatility examinations of the classes A-L in germany.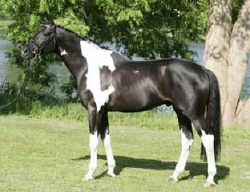 photos: Camaro (with the friendly consent of the owner, Renate Christiansen)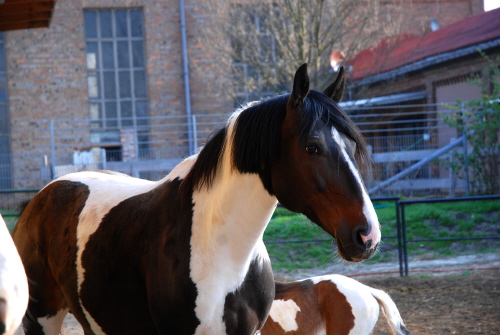 "Caribic C´s" mother "Nike" comes off from the multicolored Polish Trakehner stallion "Ringo", a son of the stallion "Recital" from the full blood stallion "Nemrod xx" (one of the most important full blood stallions in the Polish breed, which goes back to the best 4-years old full-blood stallion in UK, "Aquino xx", as well as on the large "Tourbillon xx", a first-class running horse and top stallion) as well as the mare "Recesja", one of the few descendants - if not even the best daughter of the "Retina" - from the well-known multicolored Trakehner line of the jumping stallion "Cornelius".
"Nike´s" mother is the Polish warmblood mare "Narewka", which shows in its pedigree the successful Hannoveraner stallions "Feiertraum" and "Feiner Kerl" as well as in the falling mother trunk the hard full blood stallion "Aquino xx". "Feiertraum" brought 17 inspected sons, its to descendants is characterised by jumping talent, a good character and outstanding ridability.

"Nike" brought us a wonderful, homozygous dark brown-white tobiano filly. "Silvana C" is a premium foal of the ZfdP. She was Championfoal of the ZfdP in the category pinto hunter foals.

"Caribic C" is a high quality, wonderful mare with long legs, a very good shoulder and a Trakehner-head.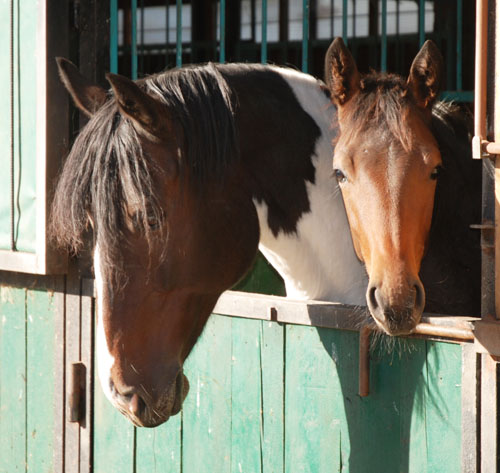 Nike and Caribic C
"Caribic C" got her first foal in April 2016 - a wonderful, coloured filly by the important coloured stallion "Semper" (Sandro/Sandro Song xx/Samber). This little girl has a lot of charme, best movements and charakter - a little sunshine.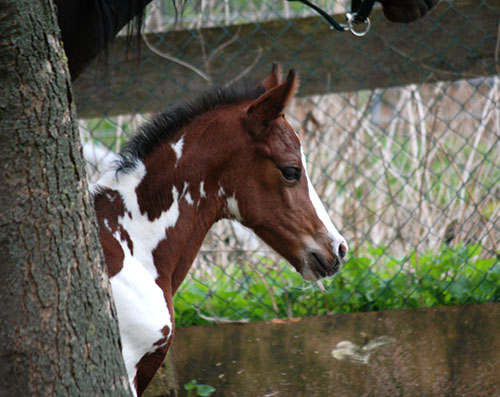 Siri C