Our stallion Classic Deluxe
Here you can find informations about our licenced stallion Classic Deluxe:
phone: 0177/8140272
breeding-book: Deutsches Pferd/ZfdP, stallion-book I (other possible/please ask us)
WFFS-free!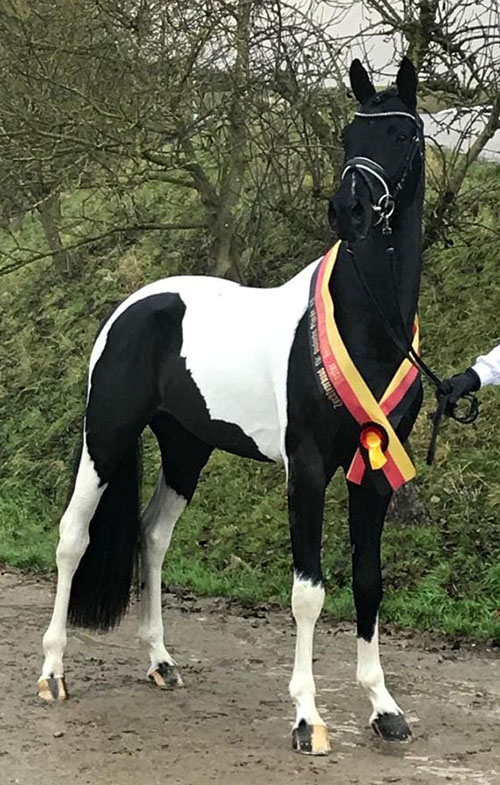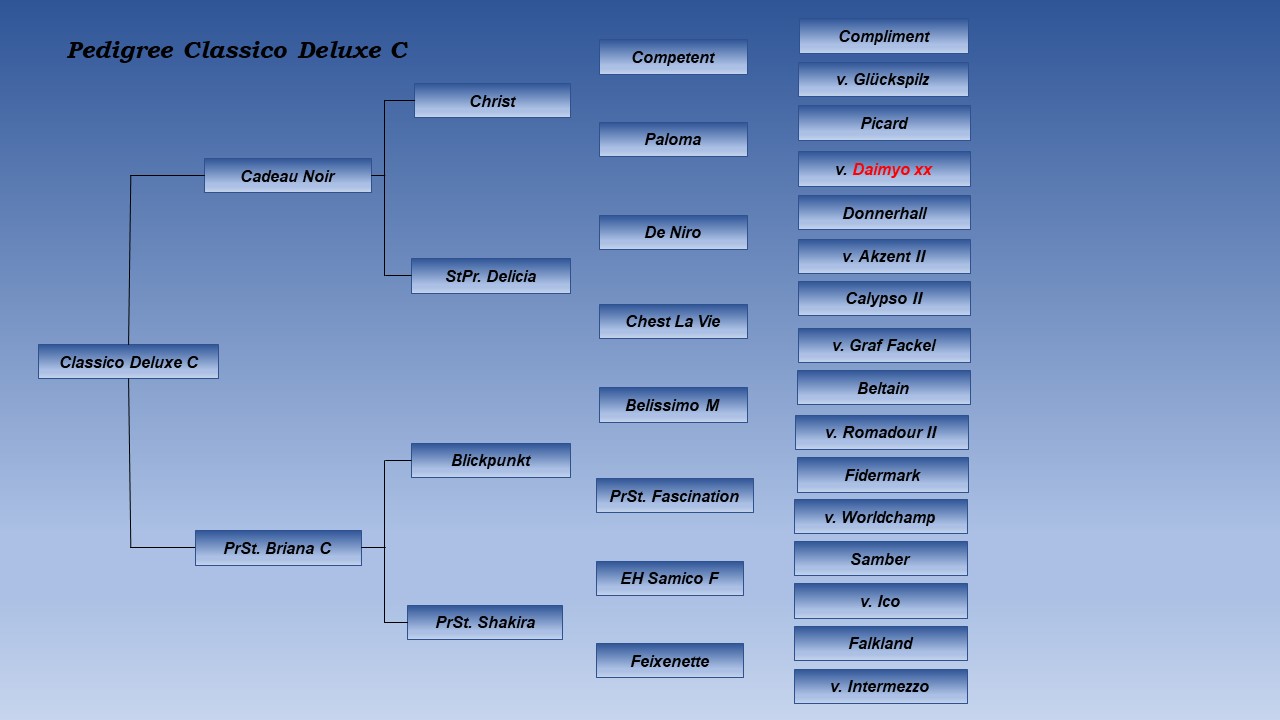 1.) Körung Kreuth 2019 (presentation on the pavement)
2.) Körung Kreuth 2019 (triangle)
3.) Körung Kreuth 2019 (free running)
5.) Springtraining 2021 (jumping)
6.) Hengstleistungsprüfung Adelheidsdorf 2021 Tag1 eigener Reiter (50-days-test Adelheidsdorf)
7.) Trainingsimpressionen Januar 2022 (impressions under the rider)
General terms and conditions (please click here!)
Our rare black and white coloured stallion Classic Deluxe was born in Etgersleben on 14.05.2016.
Very good X-Rails.
After a very good prepairing from the team Jan Crome-Sperling our wonderful tobiano stallion was licenced for breeding (Deutsches Pferd ZfdP) on 07.12.2019 in Kreuth. Additional he was the best stallion, ZfdP-branded. What a grandious result for us!
This typeful stallion takes in a spezial way some very important uni-coloured stallion-lines (Christ/Competent, De Niro/Donnerhall, Calypso II, Belissimo M, Florestan) together with best sportblood of the coloured stallion Samico F. He has very good movements, a talent for dressage with a top interieur and a lot fun to work. A correct exterieur and a lovely face with dark eyes makes this young stallion nearly perfect.
Classic Deluxe is available via life cover until March 2020. Thereafter we will prepaire him for approving in October 2020.
Classic Deluxe is registered in the stallionbook I "Deutsches Pferd" of the ZfdP (other possible/please ask us). This young stallion is a rarity in quality and colour with a end-stick-measure of approx 172 cm.
stud: Lichtenmoor stud, Heemsen
phone: 0177/8140272 (Yvonne Cybulla)
next photos: Volker Hagemeister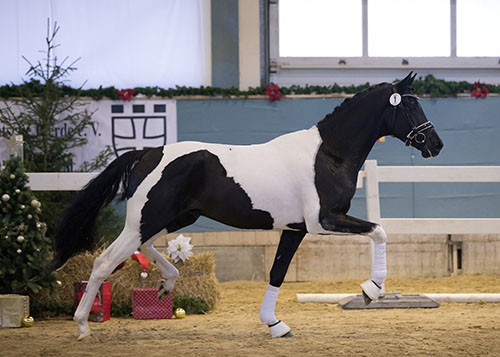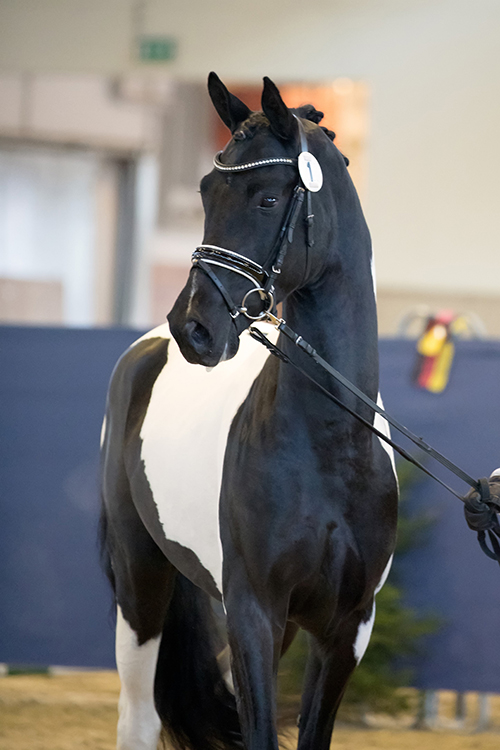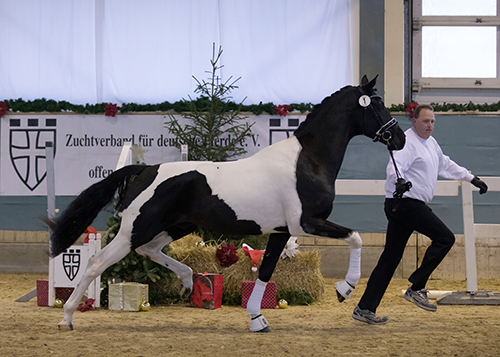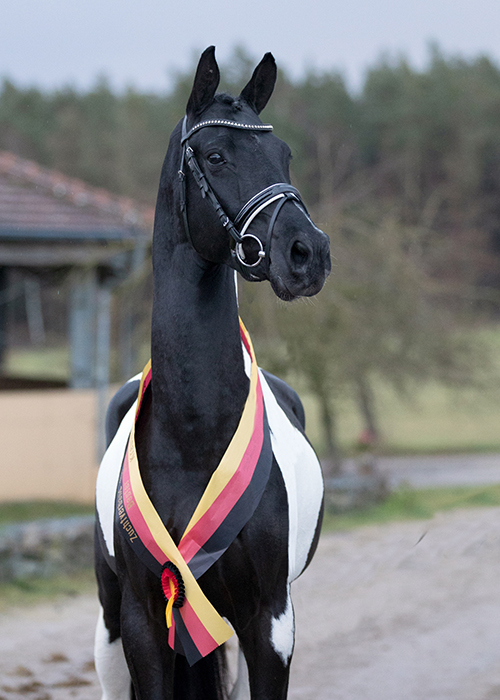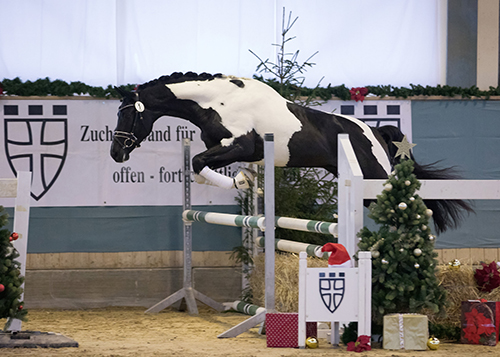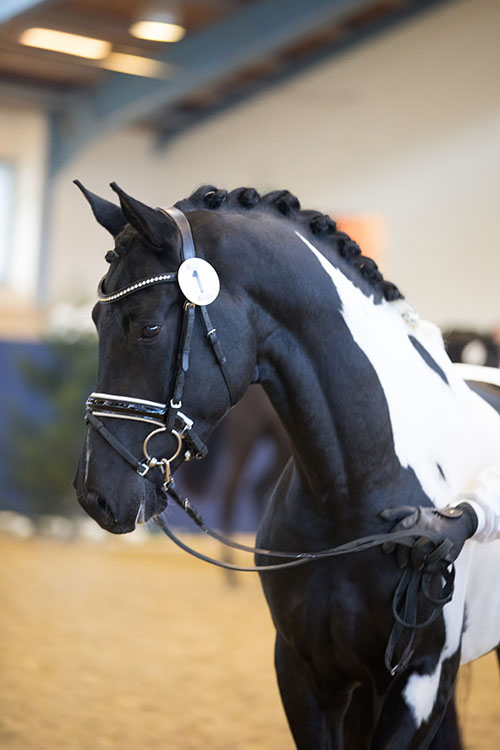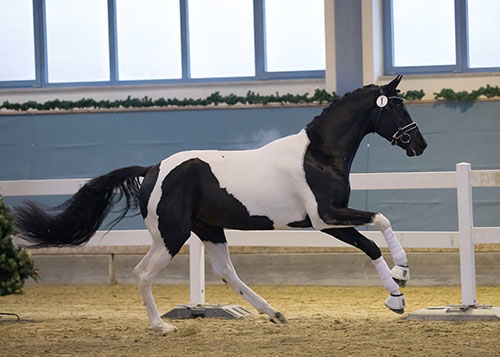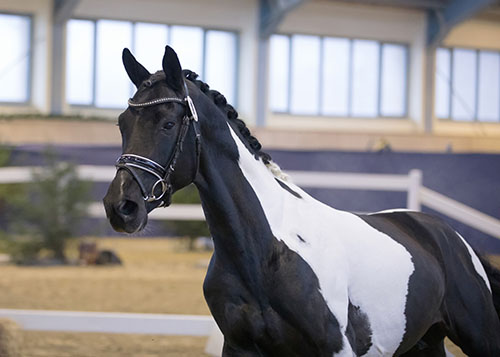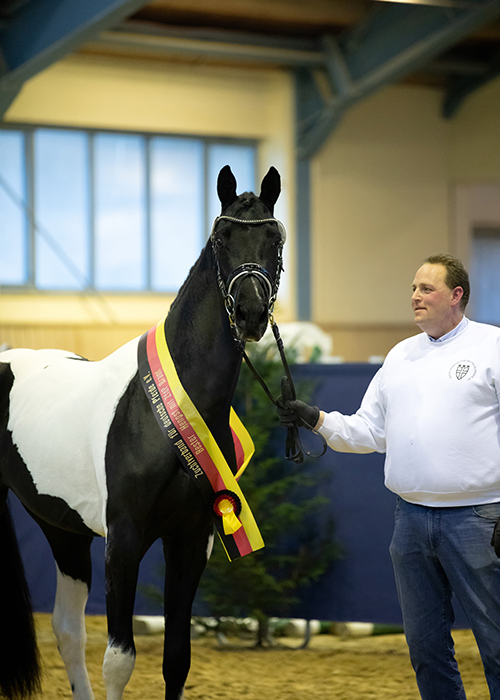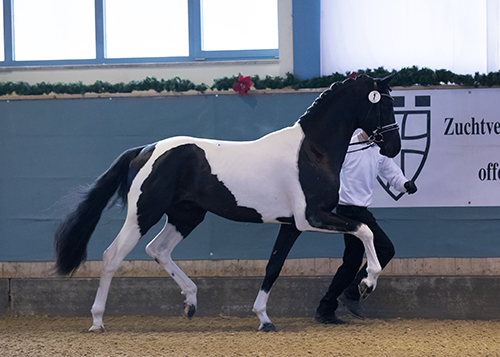 Offspring:
Offspring: