| | |
| --- | --- |
| Name: | Nike |
| Color: | dark-brown white tobiano |
| DNA: | heterozygous |
| Born: | 15.07.2001 |
| Race: | poln. Warmblut |
| Stick measure: | 165 cm |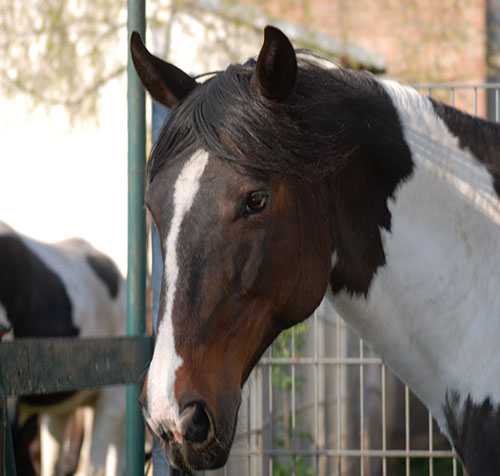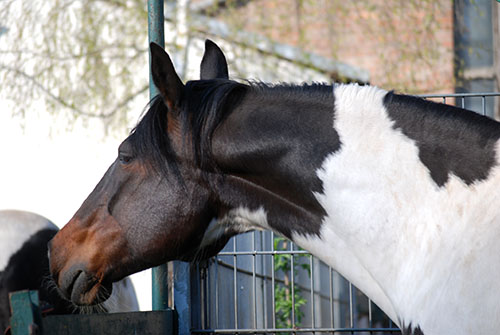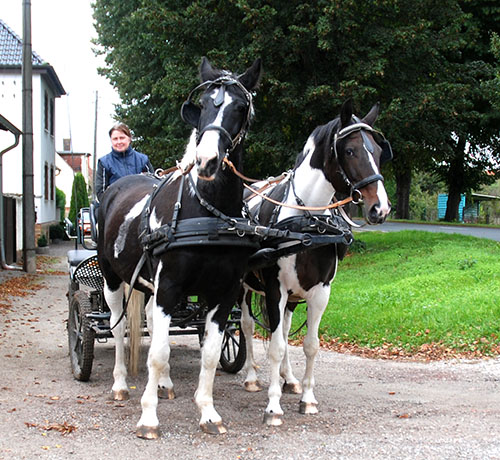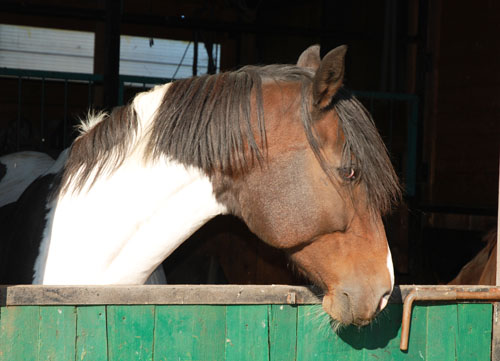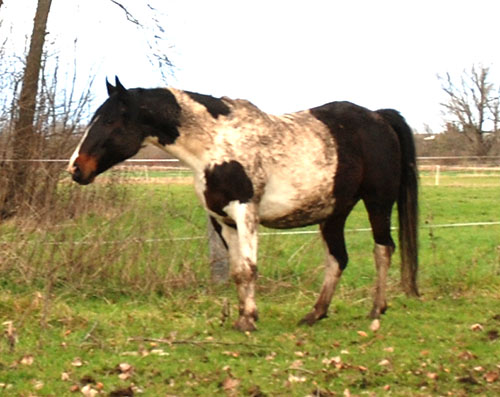 Nike 2013, infoaled to Samenco K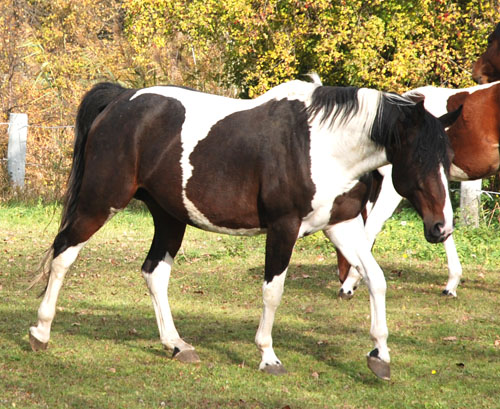 Nike 2011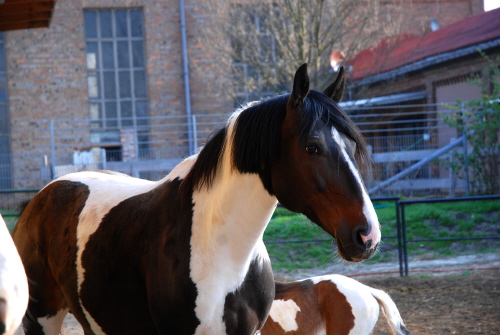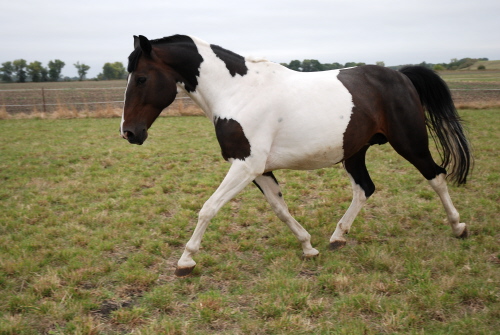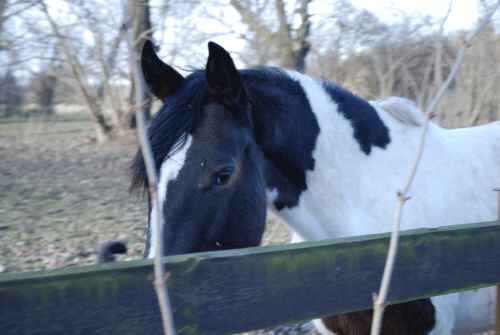 photos: Y. Cybulla


Would you like to know more informations about the history and the descent of my mare "Nike"?
Still in the original Trakehner type the dark-brown white tobiano mare "Nike" was born in Poland in the year 2001. It received training as riding and a driving horse and then was exported to Germany in the year 2006. Over a sales announcement I became attentively on these send mare. Some photos bind me nevertheless again and again and do not release me then. I decided to drive again on the german Nordsee-island Föhr.
I saw a mare, which had learned to resist humans with footsteps and bites. Already when putting the aides on their ears yielded jumped fast from its box. One of them asked me anxiously, if I really want to look at myself this mare and why not nevertheless rather another horse. "Nike" was gotten from the stable and brought into a discharge, where it showed outstanding movements with much clock and momentum.
Our first direct contact ran for the astonishment of all spectators very harmoniously. For carrots "Nike" does obviously everything and forgets even, that it does not like humans actually. Thus I bought this mare and "Nike" came to me.
When we arrived at home I brought it into its new, roomy external box. At first it behaved much rejecting and showed extreme fodder envy, worked nearly as "very hungry ". Only once I had to get the order of rank straight between us, since then "Nike" and I are the best friends. It particularly does not like men, but it inserted itself sovereign into the herd, does not yield my Polish black white tobiano gelding "Pjetro" and is now its first dame of its side. The two go together also outstanding in the bottom plate.
"Nike" comes out of the multicolored Polish Trakehner stallion "Ringo", a son of "Recital" from the full blood stallion "Nemrod xx" (one of the most important full blood stallions in the Polish breed, which goes back to the best 4 years old full blood "Aquino xx" at that time, as well as on the large "Tourbillon xx", a first-class running horse and Top stallion) as well as the Polish mare "Recesja", one of the few descendants - if not even the best daughter of the "Retina" - from the well-known multicolored Trakehner line of the jumping stallion "Cornelius".
"Nike´s" mother is the Polish warmblood mare "Narewka", which documents in its pedigree the successful Hannoveraner stallions "Feiertraum" and "Feiner Kerl" among other things as well as in the falling mother trunk the hard full blood stallion "Aquino xx". "Feiertraum" brought 17 inspected sons, its descendants are characterised by very good jumping talent, a good character and outstanding ridability.
In 2008 "Nike" got a beautiful brown white tobiano filly ("Silvana C", photo see below) from the Oldenburger premium stallion "Samaii" (from "Sambertino"/"Samber" x "Brentano II"). "Nike" is pulled "outcross", because its foals appears only once the legend multicolored stallion "Samber" in their pedigree. That´s why it would be possible a various breed with many multicolored stallions.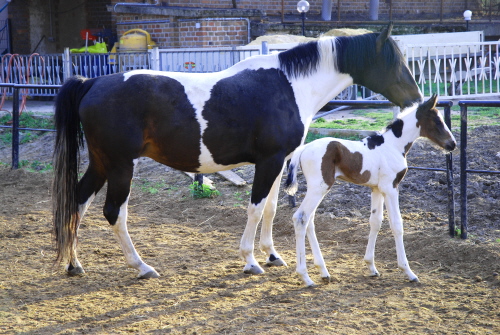 Nike was infoaled from the colored Trakehner stallion Camaro in April 2010. Her second foal was born on 09.04.2011 - Caribic C is a wonderful brown filly with long legs and one white sock, she has very good movements. We like this little girl with a big Trakehner-heart. Caribic C is offered for sale.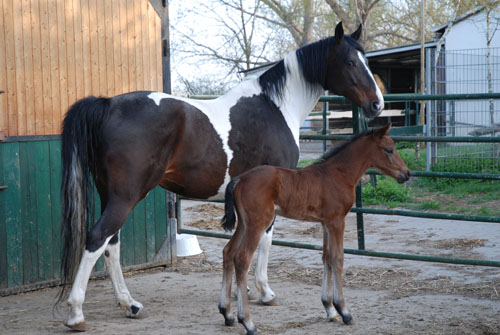 Nike is infoaled to the black stallion Cadeau Noir (Christ x De Niro/Calypso II, Bonhomme stud) for April 2015.