Name:
Soraya C

(premium awarded and german breeding champion foal 2008 of the ZfdP)

Color:
brown-white tobiano
DNA-Test:
homozygous for tobiano!!!
Born:
21.04.2008
Race:
Deutsches Reitpferd (ZfdP)
Stick measure:
approx. 168 cm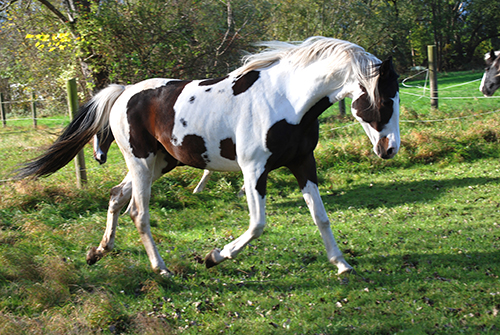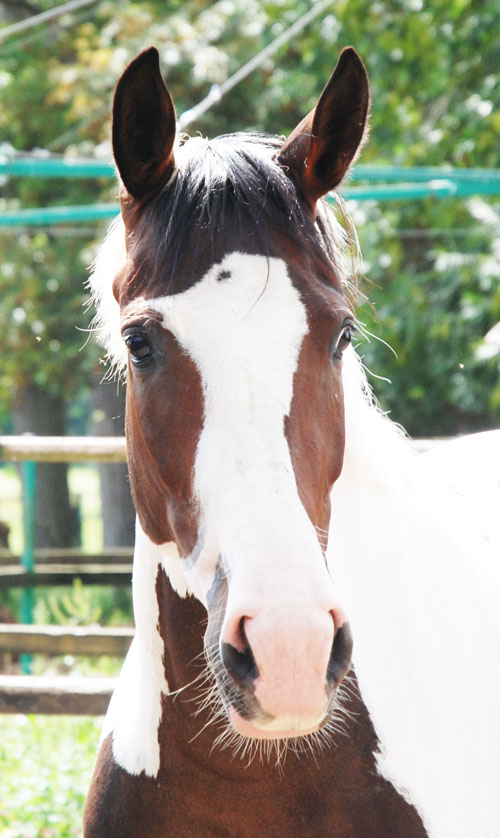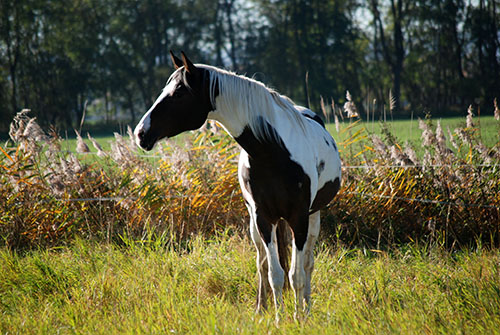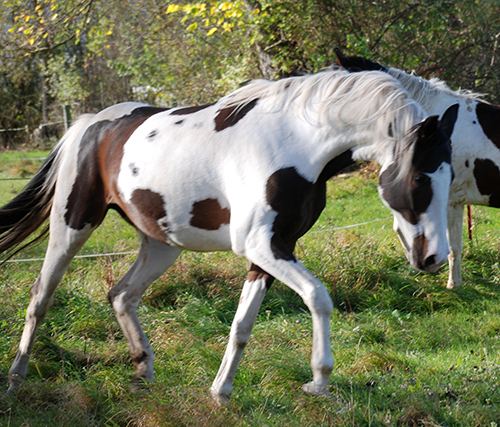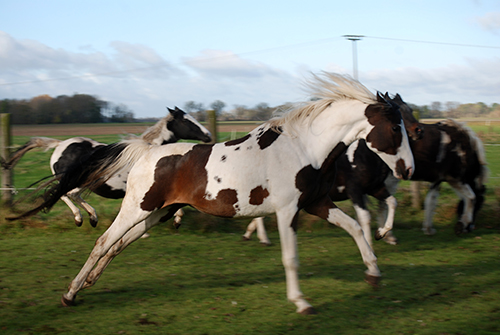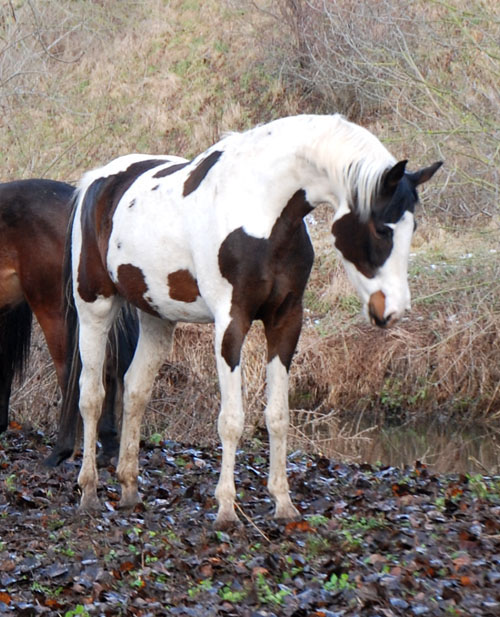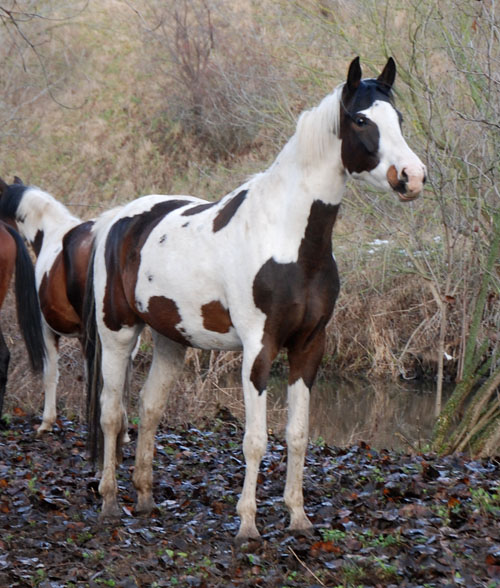 Soraya C, 4 years old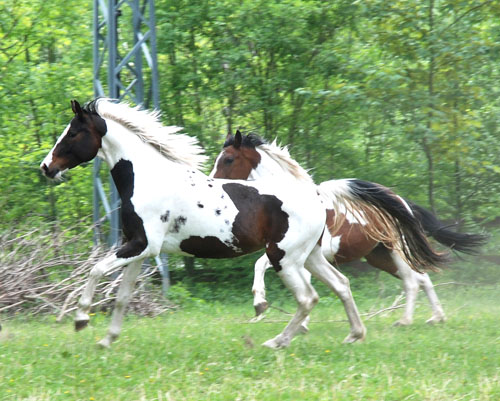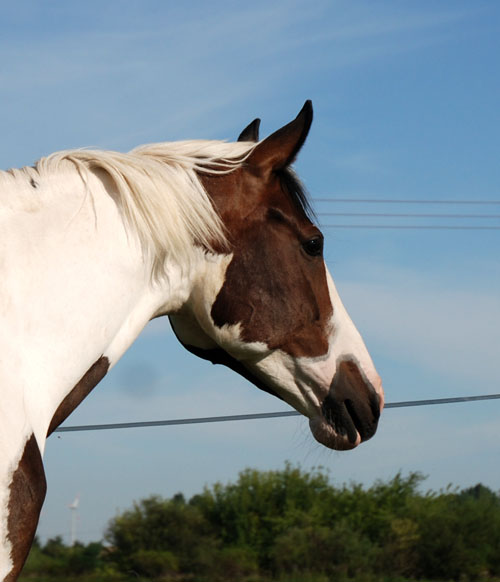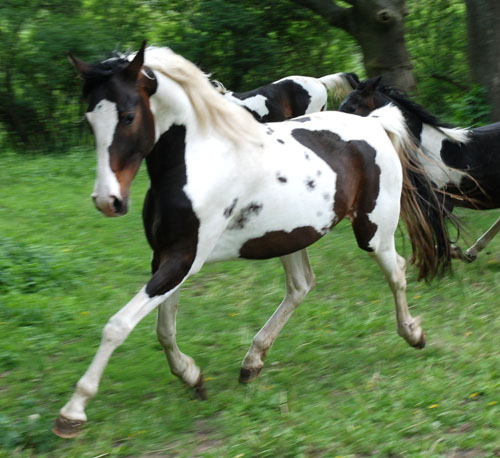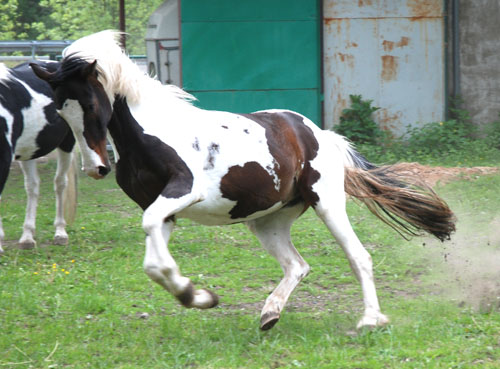 Soraya C, 4 years old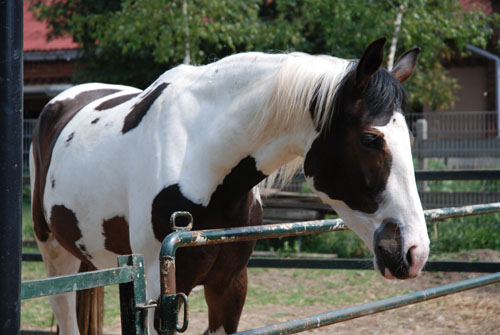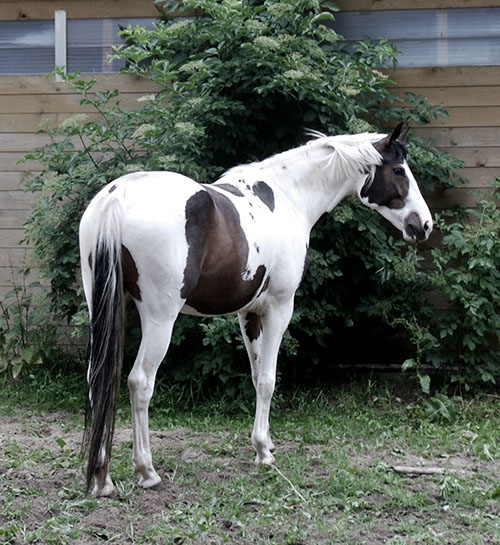 Soraya C (3 years old)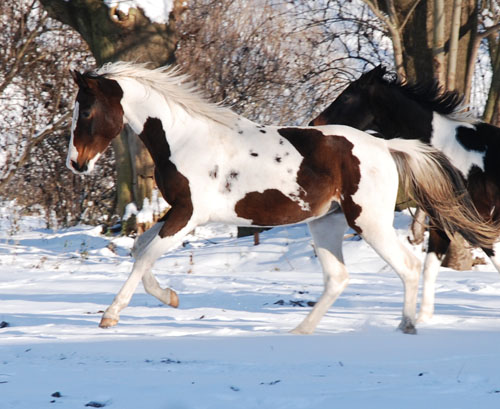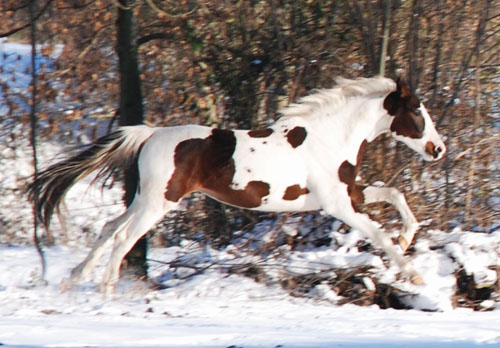 Soraya C 12/2010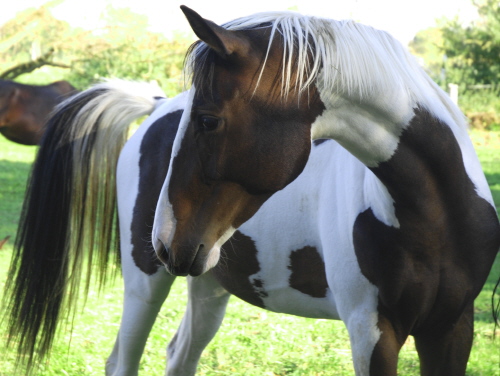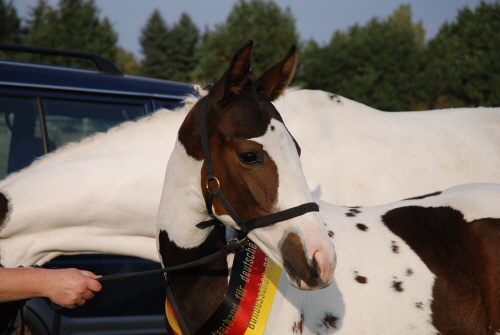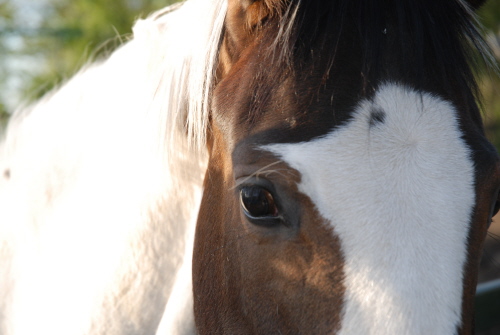 photos: Y. Cybulla


Would you like more informations about "Soraya C" and its descent?
"Soraya C" was born to 21.04.2008 in Etgersleben. It is the first foal of my broodmare "It´s Nanook". "Soraya C´s" fahter is the dark-brown tobiano stallion "Samenco K".
The 1991 born "Samenco K" (riding stable König, Haldensleben) was promoted in the jumping haven up to the class S and can show also victories and placements in dressage and versatility examinations (among other things vice-national masters versatility as well as qualification to the Bundeschampionat). It is equipped a modern, clearly blood-coined stallion in a noble optics, with high character values as well as a large movement and jumping potential - characteristics, which it also without excepition passes on at its descendants.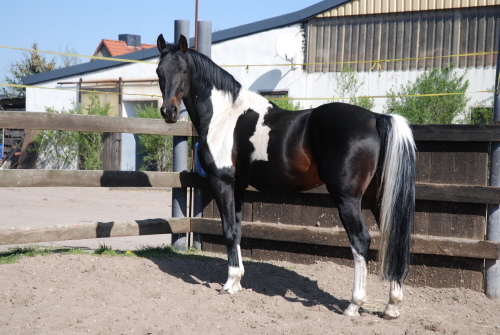 Samenco K

Its grandfather "Samber" (stallion station Smilda, Holland) goes back on the well-known full blood stallion "Pericles xx", the multicolored color it inherited of the large-caliber Dutch black white tobiano mare "Tina D". The world-well-known dark-brown white tobiano stallion "Samber" was victorious both in jumping and in dressage up to class S/Intermediare I and was a legend already during lifetimes.
"Samber" in my eyes is the urfather of the multicolored sport horse breeding, a first-class stallion and a high-quality achievement sporthorse. It was evaluated with the rarely assigned dream note "10 "for temper and ridability and left a multiplicity of inspected sons and premium-daughters in a world class format.
To call here among other things would be the elite stallion "Art Deco" (Silverwood farm, USA, victoriously in dressage up to Grand Prix and also in S-jumping), the full brothers "Samenco B" (stallion station Bachl, Bayern - placed to M-jumping) and "Samenco K" (stallion station König, Sachsen-Anhalt - promoted up to S-jumping and high-successfully in dressage examinations), "Sambuco B" (a colored jumping stallion in a world format with more than 10 inspected sons), "Sambertino" (victorious till S-dressage with sportily just as successful descendants), "Ed King Hill" (outstanding dressage stallion with high own contribution).

A listing of successes of "Samber" and its high-successful offspring would blow up the capacity of this side.
"Samenco K" goes at the motherside back to the French half-blood mare "Rajunka". Its grandfather "Sans Souci" originates likewise from French breed and can show an impressive sporty own contribution (among other things sixth place in the single jumping with the Olympic Games 1972). Grandmother "Raiputani xx" comes off from the full blood stallion "Royal Avanue xx" and the mare "Seamenco xx".
"Soraya C´s" mother, "It´s Nanook", comes from the "Ico" son "Ilasso", a black white tobiano stallion, which became first and only multicolored HLP winner in Medingen at that time against large uni-colored competition and it was successful even up to the heavy class in dressage. At the mothersite this stallion connects the lines of the Hannoveraner stallion "Lasso" (of the Trakehner stallion "Lateran")and of the exception full blood stallion "Ladykiller xx" and the successful Hannoveraner stallion "Feiner Kerl".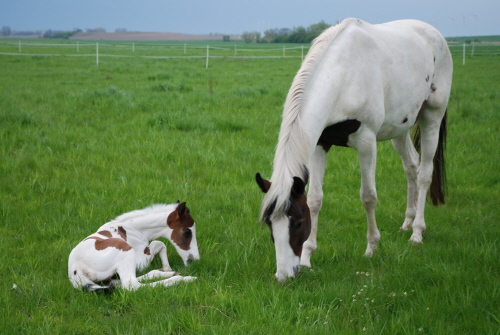 It´s Nanook and Soraya C in 2008

Its mother, the brown white tobiano mare "Icona", is a daughter of the 1990 born black white tobiano stallion "Icon", likewise a son of the Dutch stallion "Ico". "Icon" goes at the mothersite back to the Hannoveraner stallion "Widerruf", "Widerhall", "Florentiner" as well as to the Trakehner stallion "Frohsinn". It was victoriously in dressage till the classes M/B and M/A om germany, in St. George dressage it registered placements and victories to Intermediare I.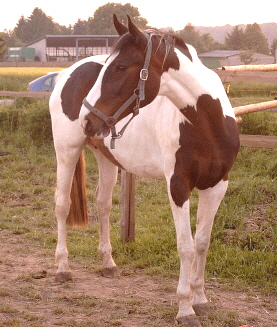 Icona 2005 (photo: Y. Cybulla)


"Icon" is repeated that it passes descendants on to its an unbelievably sensitive kind of communicating with its rider. I can only confirm this from own experience. My "It´s Nanook" is all in all a horse, which makes simply only fun, is very easy to ride, adaptive, workwillingly and with an ingenious jumping gift blessed.
Its mother "Icona" comes at the mothersite from the Rheinländer mare "Goldika", a daughter of the French stallion "Gagne Beaucop" from "Uriel" and the brown Rheinländer mare "Allfahrt" from the Hannoveraner "Abhang" son "Astronaut" and the Hannoveraner mare "Goldmark" from the "Gotthard" son "Goldlöwe". From this high-carat line ("Gotthard" witnessed altogether to 35 successful particularly in the jumping sons) among other things also the well-known jumping mare "Goldika" (Gerd Wildfang) originates.
After a high evaluation "It´s Nanook" got the foal premium of the ZfdP and also as 4 years old broodmare lent and achieved 2008 a outstanding 3rd place with the german breeding championship for pinto-hunter mares in Grasleben.
"Soraya C" very highly evaluated and premium awarded by the ZfdP in 2008.
It qualified itself thereby to federalbreedinglook of the ZfdP and became here against the strong colt competition "Bundeschampioness 2008". This mare is like also its mother "It´s Nanook" homozygous for tobiano. It bring along also with in-colored stallions guarantees multicolored descendants. This are breeding progress and color warranty!
On the further development of this hope we may be strained with good reason. Now Soraya C is infoaled to the black stallion Cadeau Noir (by Christ/Competent x De Niro/Calypso II). We are so happy.